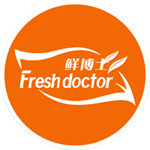 Fresh doctor
1-methylcyclopropene
1-MCP 3.3%

Color:White, Shape:Powder, Assay%: ≥3.3, Purity%: ≥99, Moisture%: ≤10.0, Ash%: ≤2.0.
1 kilograms
$6500
or E-mail inquiry

1-MCP 3.6%

Color:White, Shape:Powder, Assay%: ≥3.6, Purity%: ≥99, Moisture%: ≤10.0, Ash%: ≤2.0.
1 kilograms
$7000
or E-mail inquiry

1-MCP 4.0%

Color:White, Shape:Powder, Assay%: ≥4.0, Purity%: ≥99, Moisture%: ≤10.0, Ash%: ≤2.0.
1 kilograms
$9000
or E-mail inquiry
"Fresh doctor" Product description

The effective component of "Fresh Doctor" is 1-methylcyclopropene (1-MCP), which is the most outstanding ethylene inhibitor. 1-MCP can obstruct ethylene's normal physiological function by irreversible combination with the receptor, so as to delay the ethylene-causing decline of quality. For the features of non-toxic, non-pollution and high efficiency, 1-MCP has wide application prospect in fruits, vegetables and flowers fresh keeping. The use of 1-MCP as a preservative was called a revolution in some developed countries.
1. Freezers and suitable management of freezers are essential for "Fresh Doctor". The preservation effect is affected by many storage factors including temperature,moisture,concentration of CO2, etc.
2. Air tightness of freezers is the key factor of the preservation effect of "Fresh Doctor".
3. Fruit quality of collection and warehousing is one of the most important factors to the preservation quality.
4. The preservation of "Fresh Doctor" is functioned by inhibit the ripening progress of ethylene. It is not harmful to fruits.
5. "Fresh Doctor" can not prevent diseases which appear in storage period,such as bitter pit,mold browning,flesh browning,peel browning,fungous diseases,chilling injury and freezing injury.
"Fresh doctor" Operating process

1. Tightness test of freezers
Detect the tightness of ventilating fans, doors, pipelines connecting outside and the joints. If it is poor, you must use belt and plastic film to seal in order to make sure perfect tightness.
2. Preservation treatment
Medicaments like bactericide should not be used in freezers before using this preservative. If used,the freezers must be ventilated until no chemicals could be smelled. Shut down CO2 generator, Ethylene removal machine, ozone generator, etc.
A. Calculate freezers' volume:(inside Length*width*height)
B. The dosage is 1g per 15 m3.
C. Put the products into paper cups, 1g per cup, then fix the cups in the top baskets, finally add 40ml reagent (about one third of paper cup).
Note: Shut down machines, doors and windows during the process.
D. Leave the freezer and close the door immediately after completing. Half hour after turning off the refrigerator, start the fans for 24h. Open the door for 20 min. Then the freezer could be managed normally.
Note: The refrigerator could be started when the temperature is above the storage temperature. If the refrigerator and fans can not be started separately, alternation switch is a good choice.